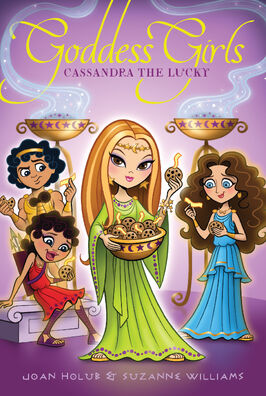 Cassandra The Lucky

Vital statistics

Author
Suzanne Williams and Joan Holub
Illustrator
Glen Hanson
Published on
December 13th, 2013
Published by
Aladdin

Publication order

Previous
Next
Persephone The Daring
Athena The Proud
Cassandra the Lucky is the twelfth book in the Goddess Girls series.
Summary
Cassandra is determined to help people make their own luck: but no one believes her prophecies. She isn't even allowed to write the fortunes that go into the cookies her family sells at the Oracle-O Bakery. Determined to prove herself - and give a few of her classmates some payback - Cassandra sends soem special fortunes along to MOA. And they come true - in some very unexpected ways... Will Cassandra exceed?